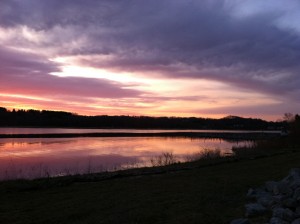 Elberta is located on Lake Michigan in the State of Michigan's Benzie County. This city was originally called South Frankfort until 1911, when it was re-named after the Elberta Peach which grew plentifully in the area.
Historically, Elberta was known for hosting ferry service to Wisconsin. Elberta's Lake Michigan coastline offers rugged beauty as well as pristine white sandy beaches.
A panoramic view of the Frankfort waterfront and its surrounding hills can be viewed from the Elberta side of Betsie Bay.
The Village of Elberta is located in Northwest Michigan's Lower Peninsula.
Elberta is approximately 300 miles from Chicago and 260 miles from Detroit.
Traverse City is approximately 40 miles to the East and Manistee is approximately 34 miles to the South.
There are two state highways that lead to the Village.
Highway US-31 from Traverse City south or from Manistee north to Michigan highway M-115. Take M-115 west to state highway M-22 then south around the Betsie Bay.
A scenic route, enjoyed by thousands of travelers is to take Highway M22 south from Empire or north from Manistee.
In addition to the overland routes there is access to the Village via Lake Michigan through the Betsie River harbor entrance.
There are several excellent marina's on both the Elberta and Frankfort side of the Betsie Bay.
By boat Elberta is several hours from the Ludington and Manistee harbors to the south and the Leeland and Northport harbors to the north.